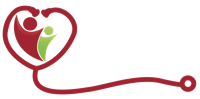 Cardiorespiratory Physiotherapy Tutoring Services provide a systematic, evidence-based approach to the management of cardiorespiratory patients. We teach how to competently assess the cardiorespiratory patient, how to interpret assessment findings to identify cardiorespiratory impairments, and how to apply appropriate interventions to these impairments to ensure patient management is effective.
Our services are utilised primarily by candidates undertaking the APC process, physiotherapists returning to practice after extended periods out of the physiotherapy workforce, and new graduates or junior physiotherapists looking to consolidate their knowledge and skills as they embark on their new career.
The course content and ongoing support is provided by Cath Bunting, who is a lecturer at The University of Notre Dame Australia in Fremantle, Western Australia. Cath is an AHPRA registered physiotherapist with a special interest in cardiorespiratory physiotherapy. She has an honours degree in Physiotherapy that was awarded from The Robert Gordon University in Aberdeen, Scotland in 2004. She also holds a Master of Arts in Health Care Ethics and Law.
Cath has worked extensively in the field of cardiorespiratory physiotherapy in an in-patient and out-patient setting, particularly in Intensive Care Units and on General Surgery wards. She has also worked internationally in multiple countries, having undergone the overseas assessment process in Canada in 2007, and completing the Australian Physiotherapy Council's assessment process in 2012.
Cath also has extensive experience in service development and re-design, as well as in health management and leadership roles, so is ideally placed to assist with your corporate needs.
"She is professional, experienced and answered all emails within hours. I recommend her 100% to anyone who goes through the APC process to get prepared for the cardiorespirtory practical exam."
Kim Jaehnig